Closeness and honesty with our clients have been a priority since our beginnings
To find the right solution, we study in detail the requirements of each product and client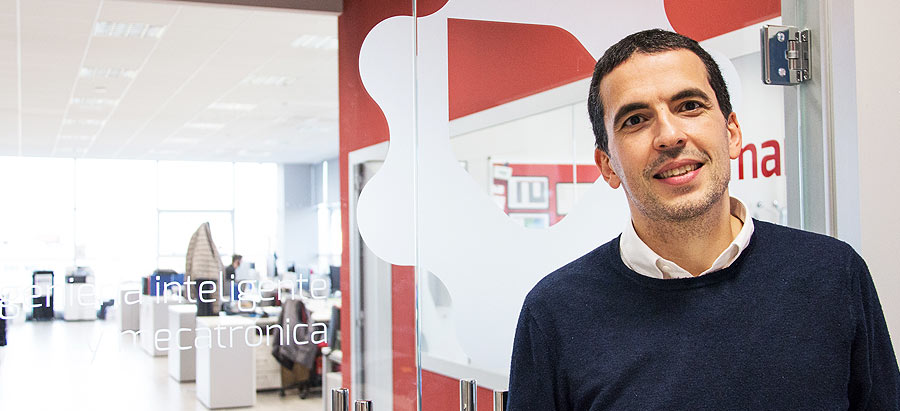 At Smarmec we are professionals in the manufacture of metal-mechanical sub-assemblies, to which we integrate innovative technologies in order to offer comprehensive solutions to our clients. To do so, we count with the support of Velatia group, a family industrial group that makes us grow and improve every day.
Kepa Martín, our Managing Director, shows you the keys to being a trusted partner.
QUESTION. What would you highlight about Smarmec's work?
Answer. We are dedicated to engineering and manufacturing all types of mechanical and electromechanical assemblies, carrying out projects in many different sectors. Among others, we design and produce interior parts for 3D printers, cell culture bioreactors, optical fibre cabinets, solar plant receptors…
Making this wide range of solutions available is possible thanks to being close to the client and also being flexible to adapt to your requirements.
Q. How is this adaptation achieved?
A. We study each project's requirements and try to understand perfectly what the client demands.
In fact, thanks to our ability to adapt, we now cover an immense range of projects, working with both large multinational companies and start-ups.
In addition, we have production plants in Europe and Asia, which are an extra asset that helps us to meet all demands and gives us great flexibility and production capacity.
Our main goal is to be inside the mind of any company that has an idea for a complex product or subassembly.
Q. In this environment where trust is an increasingly important value, what is most valuable in the relationship with clients?
A. Establishing a relationship based on trust is fundamental to reach a common final goal. That is why, to achieve it, our closeness and honesty are key factors.
We try to create long-term relationships with clients and suppliers, which allows us to improve our performance by working together. In fact, this is our philosophy since 1982, and it shows in our nearly 30-year relationship with clients as renowned as HP.
Q. How does the relationship start?
A. The first step to a successful relationship is to understand the client's needs and to guide them based on our experience to jointly define the starting point of their new project. In addition, we generate common goals to address those needs, and this is where the extensive experience of our technical and pre-sales team comes in.
Q. What profiles make up the experienced team you are talking about?
A. Our team has about 150 people, with a base of engineers and mechanical technicians. In addition, we count with people with electric, electronic and mechatronic training. All this, added to extensive production, logistics and quality capabilities in three countries: Spain, China and Malaysia.
Q. What does it mean to have such a qualified team of professionals?
A. It is true that the machinery and strategic location of the facilities are factors that enhance a company's productivity. However, having a team as prepared as ours means we can provide a comprehensive response to the client: from design to serial manufacture to project logistics.  We  also respond to their needs regarding prototyping, small series or modularity.
Q. In addition to the human factor, excellence is a requirement present in all projects, how does it show?
A. At Smarmec we have quality certifications in all our work centres, but that is not enough. That is why we study in detail the requirements of each product and each client, in order to be able to give the best personalised response. We are committed to quality customisation. The opposite may imply taking risks on some products, or including unnecessary costs on others.