Much more connected, specific and eye-catching devices that highly adapt to specific solutions
Contactless, computer vision, special visualisation systems, facial recognition and derived multimedia applications are the latest and most outstanding requirements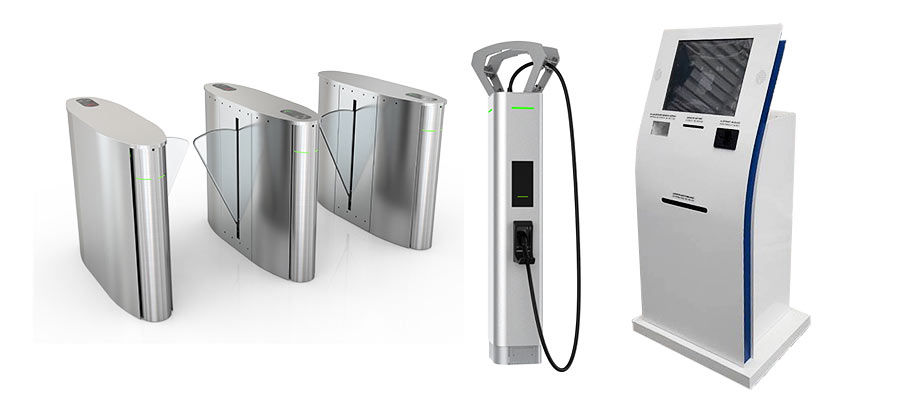 It is a fact that, nowadays, interaction with sales automatons has become a normal habit. Product acquisition through vending machines, access control and ticketing, among others, are part of our daily routine. And, as such, their technological evolution had already begun years ago, looking for new elements and formulas that would help to create an increasingly safe and better service for the end customer. But, as in so many other areas, COVID-19 has greatly accelerated the search for increasingly adaptable solutions.
At Smarmec, we want to look at the horizon and see what the future holds for the industry in view of the current situation.
An industry heavily affected by COVID-19
One of the main applications for sales automatons is vending which, despite very positive data and upward trends in 2019, has suffered a significant drop in total sales as a result of the pandemic. Specifically, it caused a sharp drop in demand (approximately 50%) between March and June as a result of travel restrictions and the deterioration of economic activity.
This downturn in the industry has highlighted the importance of integrating technological advances that increase safety during the interaction. In this sense, elements such as the need for contactless payments, cloud connectivity, special antibacterial paints or hydroalcoholic gels inside the machine itself have been incorporated over the last few months. All this has led to benefits ranging from minimised contact with the device, to the optimisation of all processes related to this type of equipment, such as the ability to remember and customise orders, or minimise the risk of vandalism by eliminating physical money from the process.
This type of adverse conditions require a fast and flexible response  to produce new integrated systems that adapt to the current demands, something for which Smarmec is ready for. Looking for information about our services? Click here!
The future of sales automatons calls for high specialisation
The extremely high speed of technological development in the vending machine sector has demonstrated the importance of having a very high level of specialisation. Nowadays, providing any new project with integrated cloud connection for demand and replenishment management or incorporating the latest payment and display technologies (touchless, card payment, NFC technology, RFID, app payment, etc.) is essential.
In fact, when it comes to sales automatons or vending machines, it is increasingly common for the client to require more specific and eye-catching devices that highly adapt to specific solutions. This has meant leaving behind the manufacture of large series and common equipment for different types of products or services.
The latest client requirements and demands have made us look for solutions in special visualisation systems, computer vision, facial recognition and derived multimedia applications. All this with a very high degree of connectivity and Big Data integration, or at least the possibility of it, as a common denominator. Therefore, at Smarmec we understand that we must play the role of manufacturer, integrator, manager and prescriber of the different advances and, to this end, we have chosen to team up with different partners who can be at the forefront in different technologies.