Industrial welding is key to the use of metals during the manufacture of products, regardless of the sector, but do you know what it is?
A significant number of the products we use in our lives are made of, or based on, metal. The fact is that mankind has evolved along with our ability to mould the minerals that we have gradually discovered and harnessed for our use. The great industrial revolutions increased the use of metals, leading to a society in which metals are the backbone. This is where welding in general and industrial welding in particular comes into play, which, in short, allows different metal parts to be joined together to create complex metal assemblies or sub-assemblies.
Industrial welding is a process of joining materials, in which parts are fused together by applying heat and/or pressure to form a permanent bond. It is a very common phase in any manufacturing process that also includes the repair of metal structures, pipes, equipment and industrial machinery, among others. Of course, there are different types of industrial welding, each with its own particularities, so it is important to select the right type of welding for the project in question.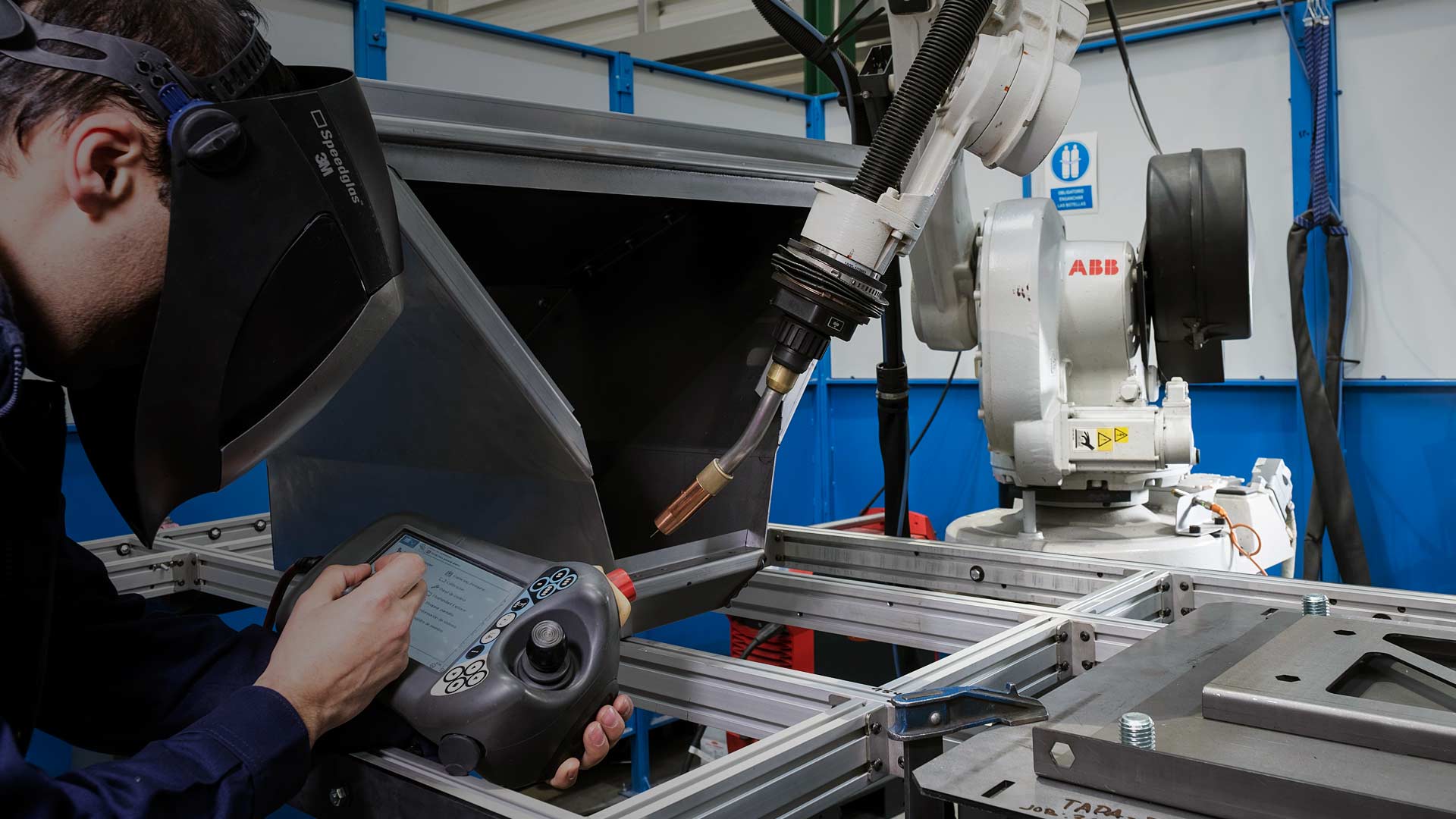 To do this, let's take a look at what types of industrial welding exist:
Electric arc welding: This is the most common type of industrial welding and uses an electric current to generate an arc between the electrode and the workpiece. The heat generated by the arc melts the materials and joins them together.
Gas welding: This type of welding uses gas to create a flame that melts the materials and joins them together.
Resistance welding: This process uses an electric current to generate heat at the junction of the parts, resulting in fusion and joining.
Laser welding: This process uses a laser beam to melt and join materials together.
Ultrasonic welding: This method uses ultrasonic vibrations to join materials.
Friction welding: This process uses friction between parts to generate heat and join materials together.
Smarmec, welding capabilities for the development of all types of products and solutions
At Smarmec we adapt to the needs of our customers, and therefore, we use a wide range of industrial welding technologies that can solve most of the problems that we encounter in all types of projects.
In this way, Smarmec has the following processes in place:
Robotic laser welding (6 KV)
Manual laser welding (1.5 KV & 2.5 KV)
Robotic MIG welding
Manual MIG welding
Robotic TIG welding
Automated TIG circular welding
Manual TIG welding
Robotic resistance spot welding
Manual resistance spot welding
Smarmec also has experience in welding all types of materials on the market: carbon steels, stainless steels, aluminium, technical nickel alloys, titanium, etc.
Do you want to know more?