At Smarmec we have a historical relationship with the world leader in printing, Hewlett Packard
The evolution and knowledge on this industry has led us to design sophisticated paper management systems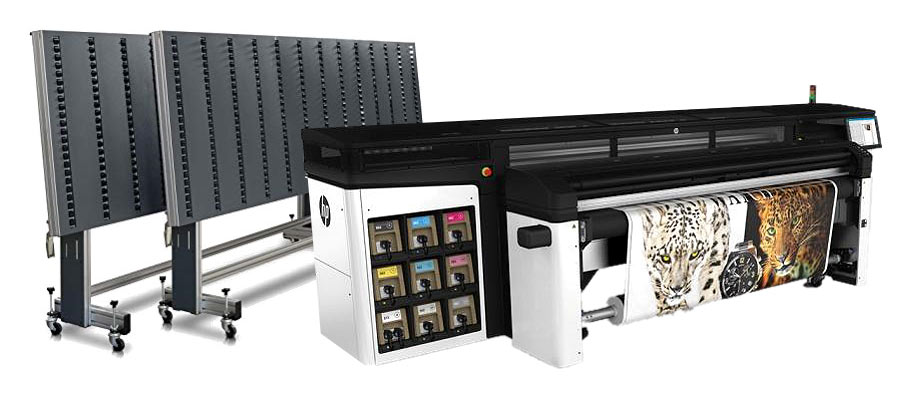 At Smarmec, we have forged a historic relationship with the world leader in printing, Hewlett Packard, dating back to 1992. Currently, we are one of the few global providers of HP Large Format Printing responsible for delivering to the end client, and we provide support in the design of sophisticated paper management, ink drying and structural systems.
Evolution of the relationship with the client
The collaboration with this client began after their demand for providers to develop and manufacture the first inkjet plotters in Barcelona, in 1992. We responded to this need, and they placed their trust in us for the next 16 years. Then, in 2008, they approached us with a view to manufacturing a subsystem that another of their providers had stopped producing. Once again, we were up to the task and since then, HP started to ask us for different subassemblies of higher added value.
The fact we are one of the few HP providers responsible for delivering to the end client shows that our client has complete confidence in us and in the quality that we supply. In addition, thanks to our help, intermediate controls are avoided, which means product costs are reduced with respect to other clients.
HP is responsible for product design and, in the production process, Smarmec acts as a manufacturer, even though there are occasions on which we participate in design. It is then that a series of iterations of prototypes and pre-series to be validated by the client are generated. After that, and depending on market requirements, the designs are adapted and modified.
Client-driven subassemblies
At this time the client is sent six types of products directly:
Paper management systems
Ink drying kits
Structural assemblies
Cosmetic fairing parts
Stands
3D printing machine components
The world of large format covers every type of printed material imaginable, not only paper, but also vinyl, fabric, etc. HP also prints on rigid surfaces such as wood, aluminium or glass. In addition, today the highly fashionable additive or 3D printing has to be taken into account, a technology on which the client is also focused and for which they also rely on us as providers.
In our relationship with HP, it was decided to propose the integration of different technologies to their stands. They were usually made of metal, however, Smarmec suggested including plastic subsystems. This represented a considerable price drop in the cost of the product.